JOHARA
Luxury serving platters
Whether you let luxury platters Johara to stand out as an exclusive decoration or use them to serve delicious food, you are guaranteed to amaze your guests with their presence.
Art. 770010 – (Ø 38 cm)
7 600 $ – 98 000 $
Provided with Certificate of Authenticity and Guarantee of Quality.
Limited amount - only 200 pieces
Production and Delivery lead time approx. 2-4 weeks
Natural beauty expressed in everyday items
Handmade from walnut wood
Luxury serving platters JOHARA are made of premium quality walnut wood with fine detail and smooth finish. All meticulously crafted in specific artistic work processes.
Crystals from famous jewellers
Beautiful wood complemented with radiant cut crystals bring the luxury feel that will pleasantly surprise you. The charm of these products is enhanced by the fact that you can choose which crystals are right for you.
Crystal glass protection
In order for platters to serve not only as decorative items but also for serving gourmet food, they are supplied with a protective insert made of crystal glass to prevent water damage.
In Luxury gift box
We really think of every detail and so we pack and deliver the platters in luxurious wooden gift boxes.With Johara platters you can not only gift yourself, but also an exceptional person in your life.
Premium materials
Our decorative serving accessories are made of carefully selected materials of highest quality from around the world.
Premium massive wood from central Europe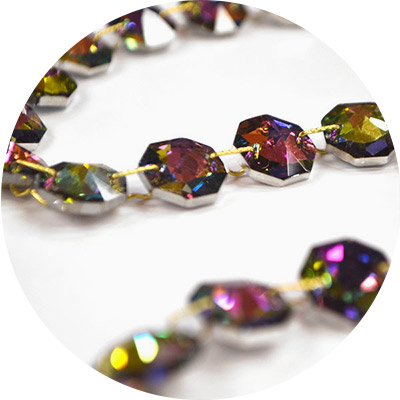 Selection of radiant crystals and gemstones
Do you prefer precious stones?
If you wish to customize your product with precious stones such as diamond, ruby, sapphire, emerald, pearls and amber please contact us.